MEET THE ENHANCED ESTHETICS & WELLNESS TEAM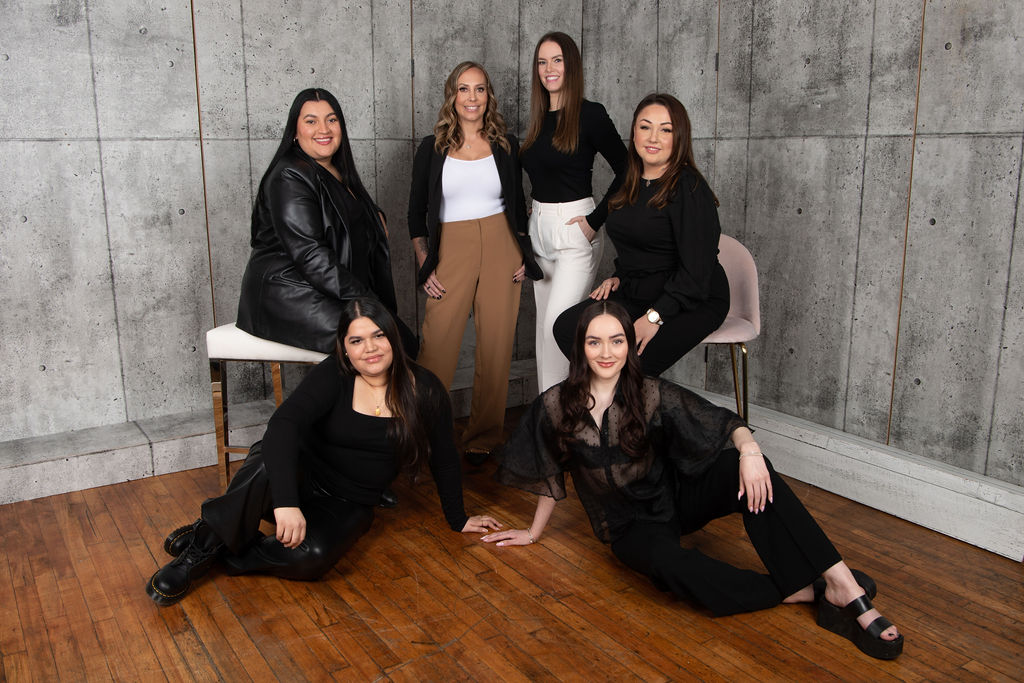 Welcome to 
Enhanced Esthetics & Wellness
We are a team of certified estheticians ready to help you look and feel your best! From nail art to skincare, permanent jewelry to spray tans, we've got you covered. 
No matter what your appointment is for, we strive to create a comfortable and safe environment so you walk away refreshed and glowing from the inside out!
Enhanced Esthetics started with its two founders and owners, Megan and Shelby. With a shared passion for esthetics and a love for each other, they decided to join forces and take over the beauty industry in London, Ontario. The business has now grown to a gorgeous store front located on Fuller Street in east London, where they are proud to welcome you for a variety of cosmetic services. With the growth of the business came the growth of the team, welcoming Trinity, Corrinn, Monica and Pamela. This group of fabulous and hard-working women is dedicated to making your spa experience one of the best you'll find in London. 
We devote ourselves to our craft and a lifetime of continuous education and training so we can always provide the best the cosmetics industry has to offer!
I graduated from Elegance School of Esthetics with honours in 2008 and have been active in the esthetics industry ever since. I received some invaluable experience from a few well known spas for 5 years before deciding to work for myself. 
My favourite part about  my job is the relationships I have with my clients and being able to put a smile on their face at the end of their service.
I have been an educator for Elegance, teaching part of the full time esthetics program for the past 5 years, as well as an educator for Sugar Co. Canada teaching body sugaring. 
In my spare time I love taking new courses to further my knowledge and skills and spending time with my friends and family. I want to thank my husband James and kids Ella and Kruz for their constant love and support, I couldn't do it without them.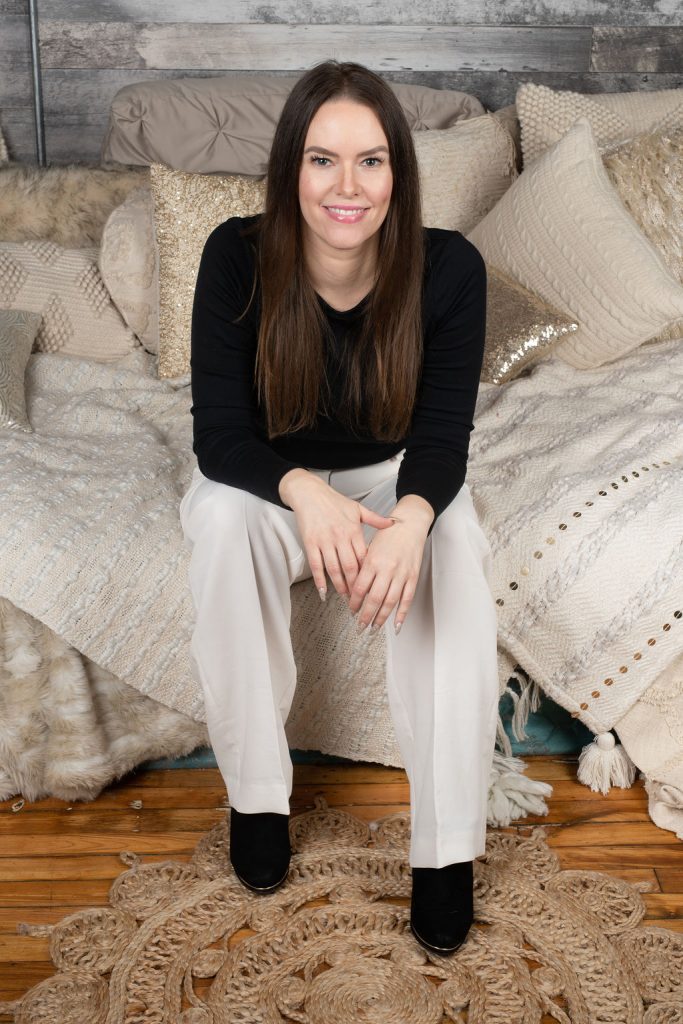 I graduated from Elegance School of Esthetics in 2004. I have completed 300 hours of yoga training with Devatree School of Yoga, complimenting my esthetics practice perfectly to be able to provide my clients with a calming, yogic experience.
Things you should know about me: I love skincare! Maybe a little too much… 
I love educating myself and spend a lot of time doing online training. In my spare time, you can find me practicing elevated yoga in my backyard and enjoying time with family and friends!